Quick Print
allows you to reduce printing errors and streamline your workflow when packing many orders. Although it's great for single accounts, when printing across many child accounts it can be time consuming and complicated to switch between accounts to print your orders.
That is why we've introduced the option to print orders no matter which of your accounts they are in, from your parent account.
Log into your parent account
Navigate to the Quick Print page
Select Include orders from child accounts
Enter or scan your order number
If the order number is unique, the order will print out immediately. If there are multiple of the same order number, the results will display however you will need to navigate to that child account to print the order.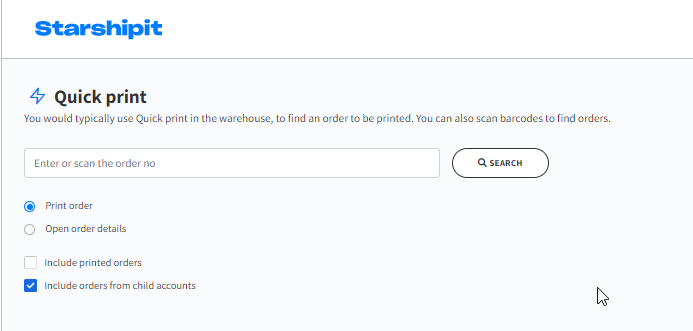 Note: This feature is only available on UI 2.0. For more information on quick print, see our
support guide
and video.