In June, Starshipit added a new option under Peoplevox settings to allow single packages to be included in orders despatched.
This has now been updated to support multiple packages.
Each package added to a Peoplevox order will be created as a seperate order (with the same name) in Starshipit upon despatch. Each order's tracking number will flow back into Peoplevox against the order.
To enable the feature Starshipit:
Go to

Settings

>

Integrations

>

Peoplevox

and click on 'Settings' i.e. next to the Peoplevox integration.
Scroll down until you see the tickbox option

Create packages using package details from Peoplevox orders

.
Tick the option then click

Save

.

Now, when you despatch orders Starshipit will create an order per package. E.g. Order 1629781660 has two packages in Peoplevox

First package: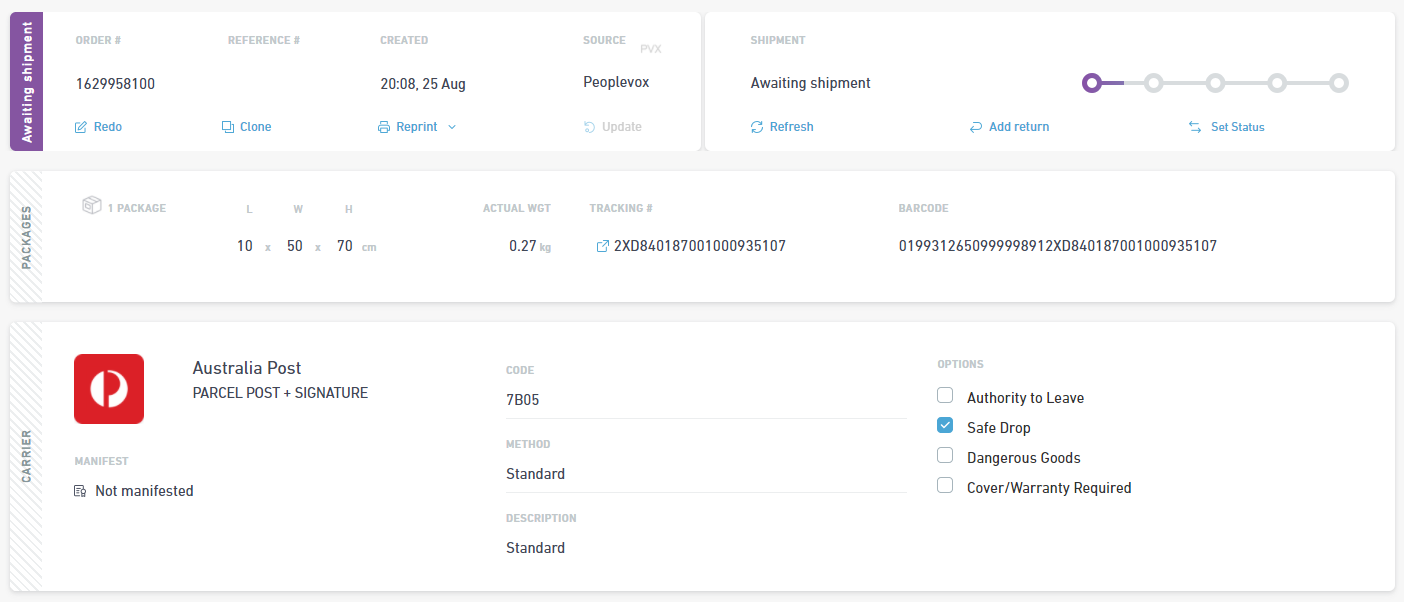 Second Package: