The Import One-Stop Shop (IOSS) allows suppliers and electronic interfaces selling imported goods to buyers in the EU to collect, declare and pay the VAT to the tax authorities, instead of making the buyer pay the VAT at the moment the goods are imported into the EU as it was previously the case (for products over 22 EUR).
We have added "
IOSS
" as an option to tax type list which can be specified for the given destination.
To add IOSS identification number; in the Starshipit web app
Go to Settings > Options > Shipper Tax Settings section.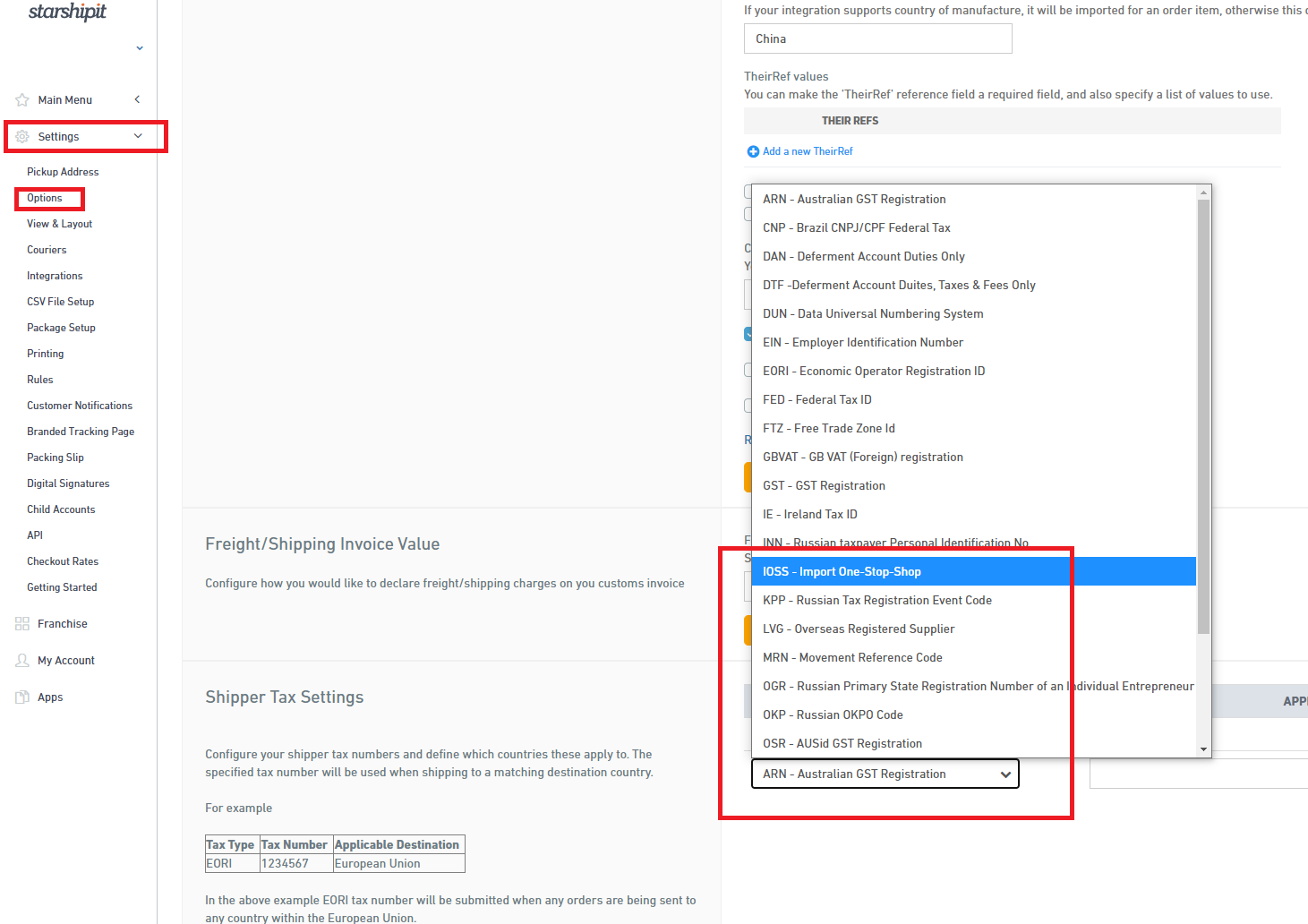 Select IOSS - Import One-Stop Shop from the tax type drop down
Enter IOSS identification number in the tax number field
Select the applicable destination from the drop down list
Click 'Add' to save

UPS
Hermes
Royal Mail
Seko
DHL eCommerce
DHL Express
NZ Post International
DPD UK & DPD Local UK
Deutsche Post
Australia Post eParcel
Australia Post MyPost Business