Castle Parcels now available to integrate via Starshipit!
Castle Parcels offer an Express economy nation-wide courier service. Castle Parcels are able to tailor-make solutions for specific industries and /or customers throughout New Zealand.
In order to meet the needs of its customers Castle Parcels is able to form alliances with other Freightways Group companies to complete a total package offer.
They offer domestic express parcel delivery across New Zealand for anything as small as letter sized documents to large packages and boxes.
To add Castle Parcels to your Starshipit account first go to
Settings
, then click
Couriers
, then
Add a new courier
.
Then select
Castle Parcels
from the list (ensure Shipping From is set to New Zealand).
Once on the Castle Parcels settings page:
Tick

Enable Castle Parcels

.
Enter your

Account Number

,

Client ID

and

Client Secret

.
Click

Save

.
Click

Test to ensure it works

, to check the integration connects successfully.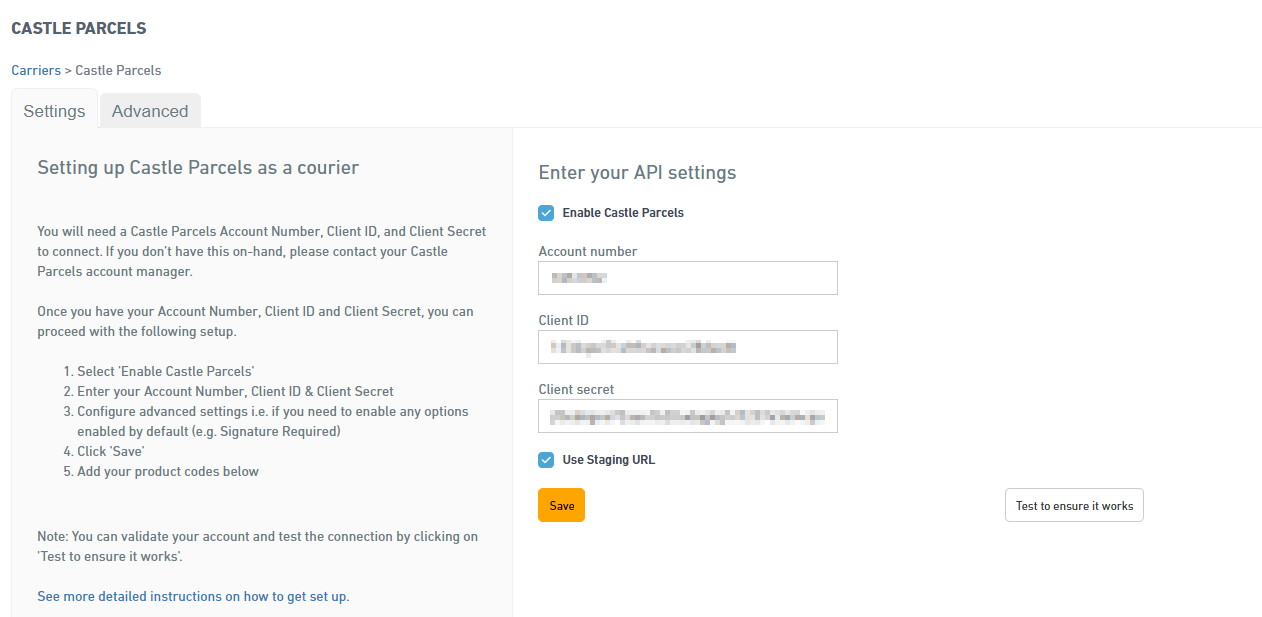 Using the

Add a new product code

button, add as many products as needed.
Under the

Page Size

section, set your format for outbound and return labels using the dropdown options.
Click

Save

.

Scroll back to the top of the Castle Parcels settings page and click

Advanced

.
Tick your preferred default options, then click

Save

.
Note: These options can also be changed within an order itself prior to printing.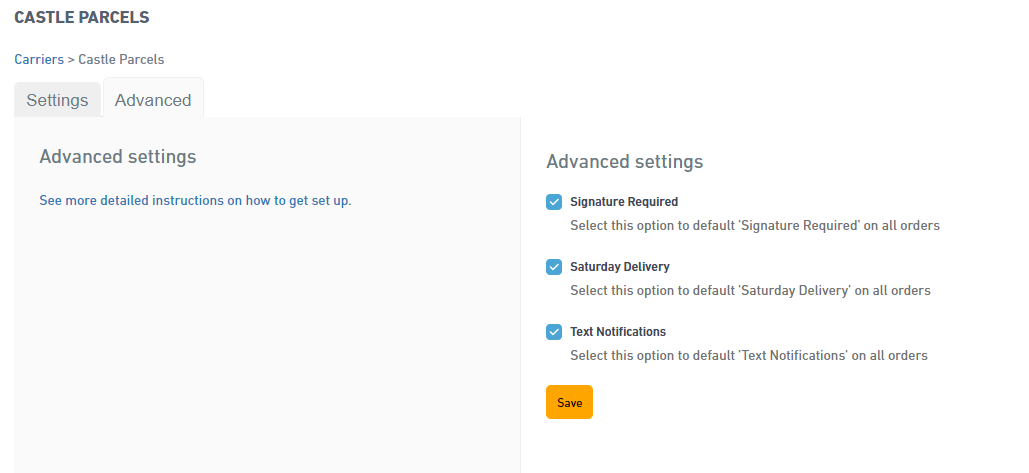 Castle Parcels is now ready to use on your Starshipit account!
For more detailed instructions on how to get setup, visit the below support guide: