We have added a support for the Same Day Evening Delivery service.
Deliveries can be booked in for the current date as long as labels are printed before 3pm.
If the label are printed after 3pm then the shipment should be booked in for the next working week day (e.g. if printed on Friday after 3pm, then book in Monday)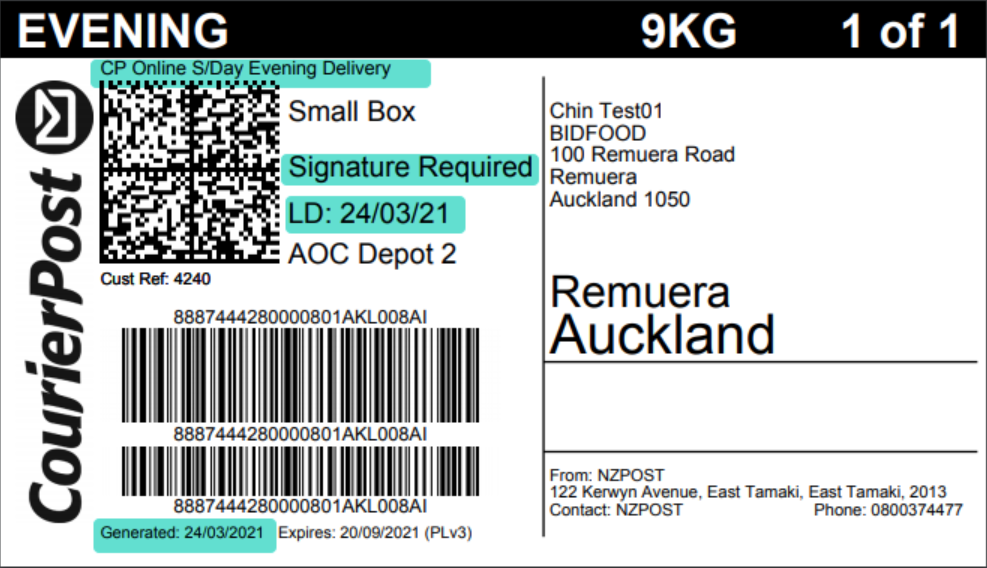 Note: 'Same Day Evening Delivery' service is only available when the option
Print domestic Labels using API
is ticked in Settings > Couriers > CourierPost > Advanced.