We have added new import option in the PeopleVox integration settings page to import HS Code and Country of Manufacture.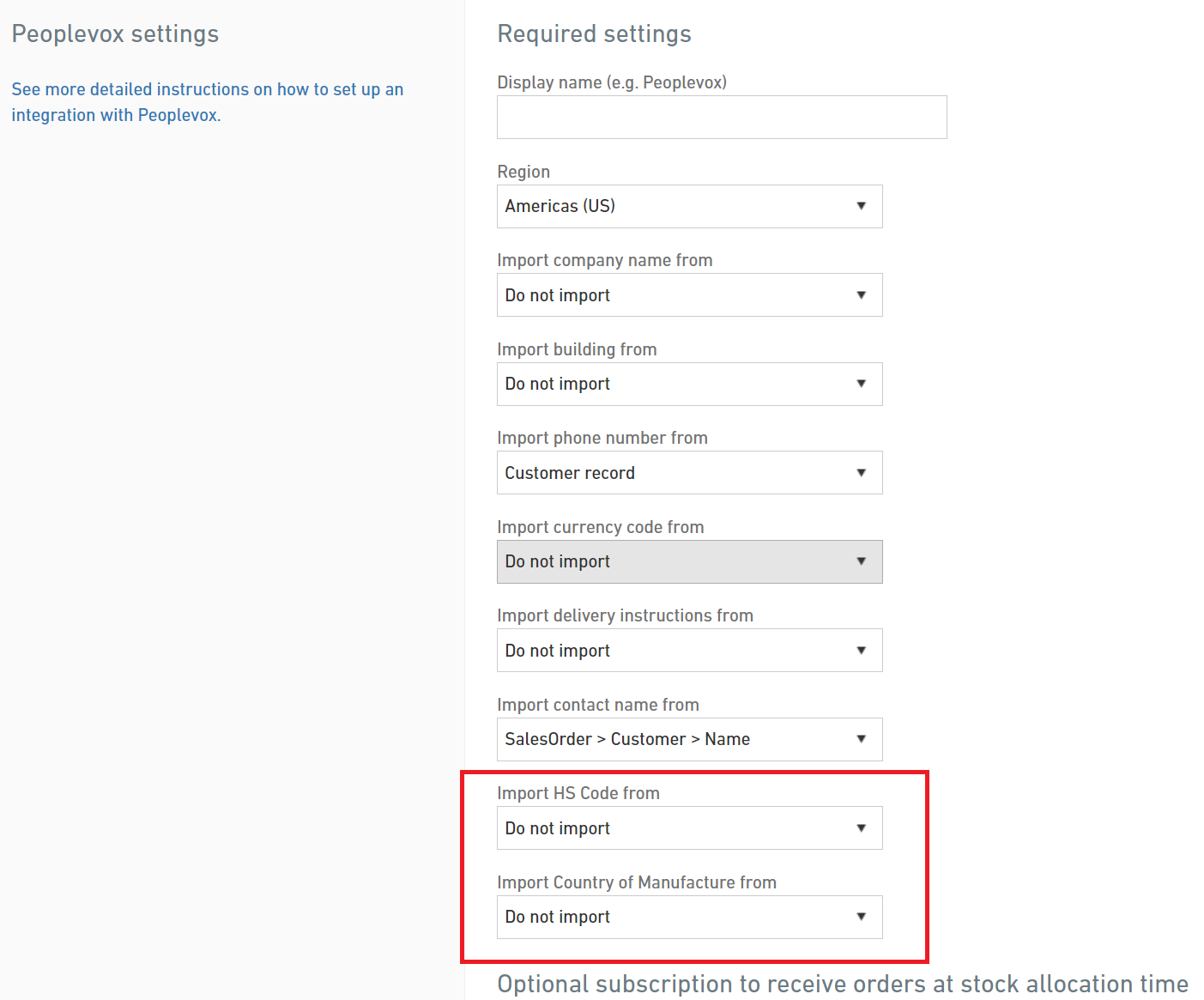 These will run on import, but not be applied for manual orders
Steps to add:
First, you need to allocate HS Code & Country of Manufacture to an item attribute in Peoplevox platform.
Example:
In above example; 'HS Code' is allocated to Attribute 1 and 'Country of Manufacture' to Attribute 11.
In Starshipit platform; under Peoplevox integration settings select attribute from the Import HS Code and Import Country of Manufacture drop downs and save.